My sole FOCUS is to help 100,000,000 learners
get the outcome they desire, deserve and pay for
When you want to create a professional digital
course and use it to transform your clients, so they
become part of your tribe and buy everything you have,
don't mess around with anyone but the best.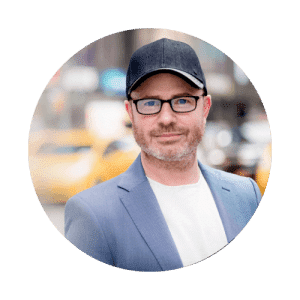 Mike Weiss has​ spent more than 30 years ​consulting and managing thousands of "C" level executives relationships and accounts. He's personal raised more than $100,000,000​. Additionally, Mike Co-founded (and later sold) GreenTrack, a leading financial and tax reporting company that was responsible for tracking more than $26 Billion in assets.
From Finances to Digital, ​in the early 2000s, ​Mike transitioned to a career in Digital Marketing and, Co-founded (and later was bought out) NeuroGym. In less than 16 months, the company went from $100,000 per year to more than $2,000,000 acquiring over 7,000 customers in 80 countries. In 2012, Mike was chosen top four (out of four-hundred) for Infusionsoft's, "Marketer of the Year."
Mike recognized early on in the financial industry​ and later in the digital world​ that customer education and results were the keys to success.
Mike is the founder of Client Engagement Academy​ and has become recognized as one of the "Top Guns" in Digital Education and Technology with a specialization in client engagement, e-learning,​ membership sites, certification programs, ​digital badging and gamification.​ He's also built best-in-class coaching and consulting software that allows companies to scale while creating better client results.
I have the expertise and I am in the trenches everyday learning what is working and what is not working with all my client sites brining you the latest in developments in online learning, helping your biz grow and increasing profits.
I teach what I've personally done to build multiple 7-8 and 9 figure online business for clients as Digital Marketer - Ryan Deiss, GKIC, Agora Financial, AdvantageForbes Media and so many more.
I believe the secret to increasing client engagement, comprehension and completion rates is to reverse engineerthe learner experience. To become the global leader in multiple methodologies to assure that the clients focus on completion and results.
I've consulted, built, launched and hosted for some of the leaders in their industry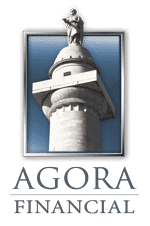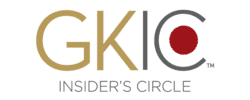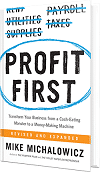 HOW HAVE THEIR LIVES CHANGED WORKING WITH ME
I've made every mistake, experienced every set back and done a lot wrong... to get to earn the stripes to be a leader in the industry.
SWIPE MY BIO + IMAGES BELOW
EDUCATION
A graduate of Union College
Self—taught entrepreneur
Built four multi-million dollar businesses
Raised over $100,000,000 from high net worth business leaders
Created a movement that changed the financial industry
Finalist for Infusionsoft's 2012 Internet Marketer of the Year
WORK HISTORY
Founder, Client Engagement Academy
Spent 32 years leading, teaching, engaging and managing high net worth investors
Former of digital education partner at multi- million dollar company managing over 7,000 customers in 80 countries
Awards, Titles, and Designations:
Consultant to many of the worlds best—thought leaders and companies such as Brain Tracy, Ryan Deiss, John Assaraf, Alex Mandossian, Matt Bacak, Agora Financial, GKIC, Digital Marketer, Profit First, and many others